Youth Basketball Leagues
Sep 15, 2021
Locations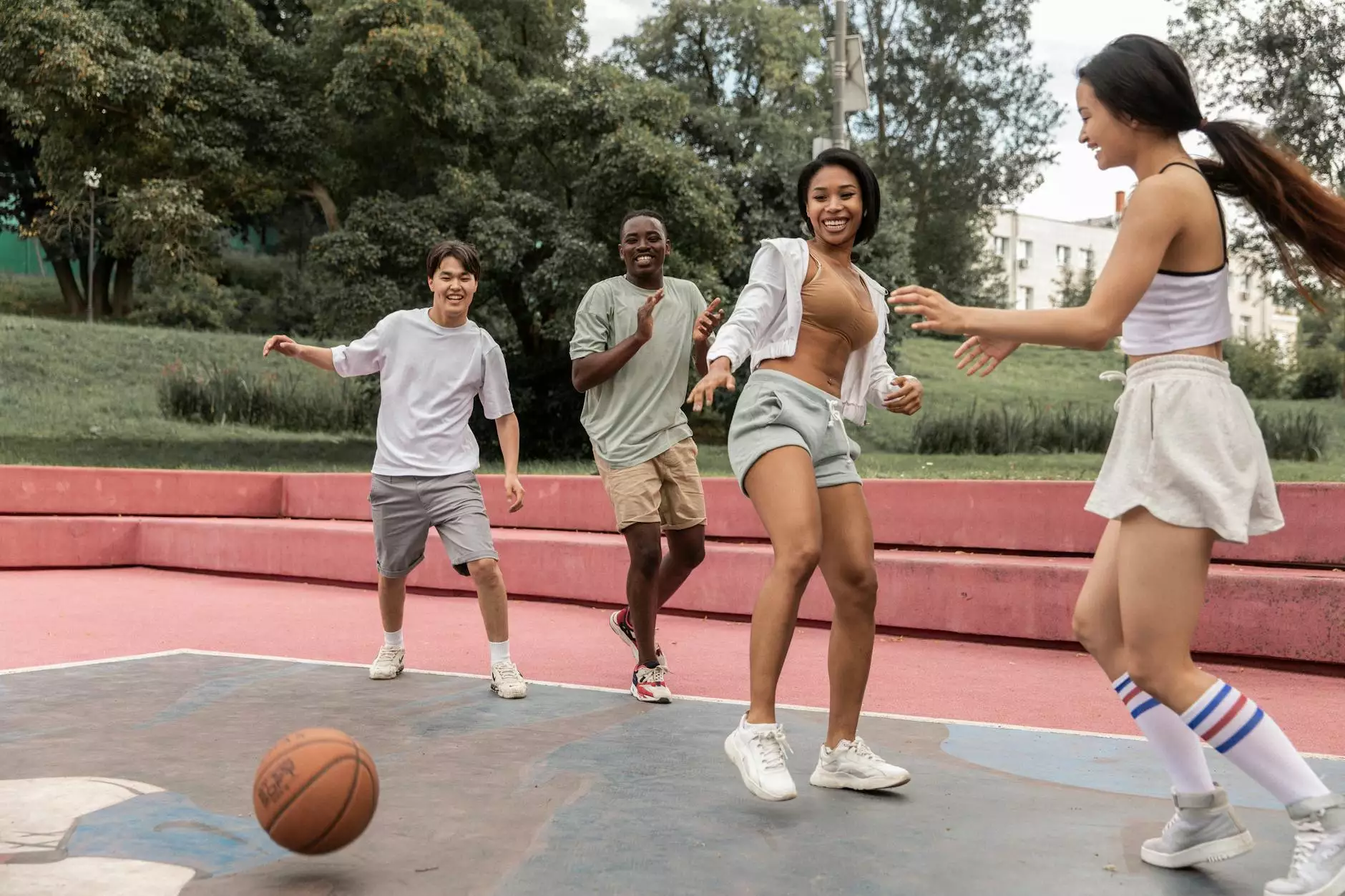 Discover the Excitement of Youth Basketball Leagues
Welcome to GIRL Studio, your premier destination for youth basketball leagues that focus on personal growth, improvisation, leadership, and a thriving community. With our dedication to empowering girls and helping them succeed both on and off the court, we have built a strong reputation as a leading organization in the field of community and society.
Your Path to Personal Growth
At GIRL Studio, we believe that participating in youth basketball leagues can be a transformative experience for young girls. It goes beyond simply playing a sport. Our leagues are carefully designed to foster personal growth, build self-confidence, and develop essential life skills. Through basketball, girls learn the importance of teamwork, discipline, perseverance, and goal-setting.
Improvise and Unleash Your Potential
With our youth basketball leagues, we provide a safe and inclusive environment where girls can freely express themselves and unleash their full potential. Through structured practices and competitive games, participants have the opportunity to enhance their basketball skills while learning the art of improvisation. We encourage creative thinking, adaptability, and quick decision-making, essential qualities that go beyond the game of basketball.
Rising to Greatness
At GIRL Studio, we strive to nurture leadership qualities in every young girl who joins our youth basketball leagues. Our experienced coaches and mentors guide participants towards becoming confident leaders, both on and off the court. Through leadership development programs, girls learn to take charge, inspire others, and make a positive impact within their community. We believe that by empowering girls to become strong leaders, we are shaping a generation of trailblazers.
Live Fully, Embrace Community
At the heart of GIRL Studio's youth basketball leagues is our commitment to building a strong and supportive community. We understand the importance of having a like-minded group of individuals to share experiences, challenges, and victories with. Through our leagues, girls have the opportunity to cultivate lifelong friendships, foster teamwork, and be part of a close-knit community that celebrates diversity, inclusivity, and collective growth.
Join GIRL Studio's Youth Basketball Leagues Today
Are you ready to embark on a journey of personal growth, improvisation, and community engagement? Join GIRL Studio's youth basketball leagues today and become part of a remarkable movement. Whether you are new to basketball or have been playing for years, we welcome girls of all skill levels and backgrounds. Together, let's empower and inspire the next generation of leaders through the love of basketball.