Find Your Cardio Spark: Cardio Equipment | MotionFitness
Jan 21, 2022
Boxing & Fitness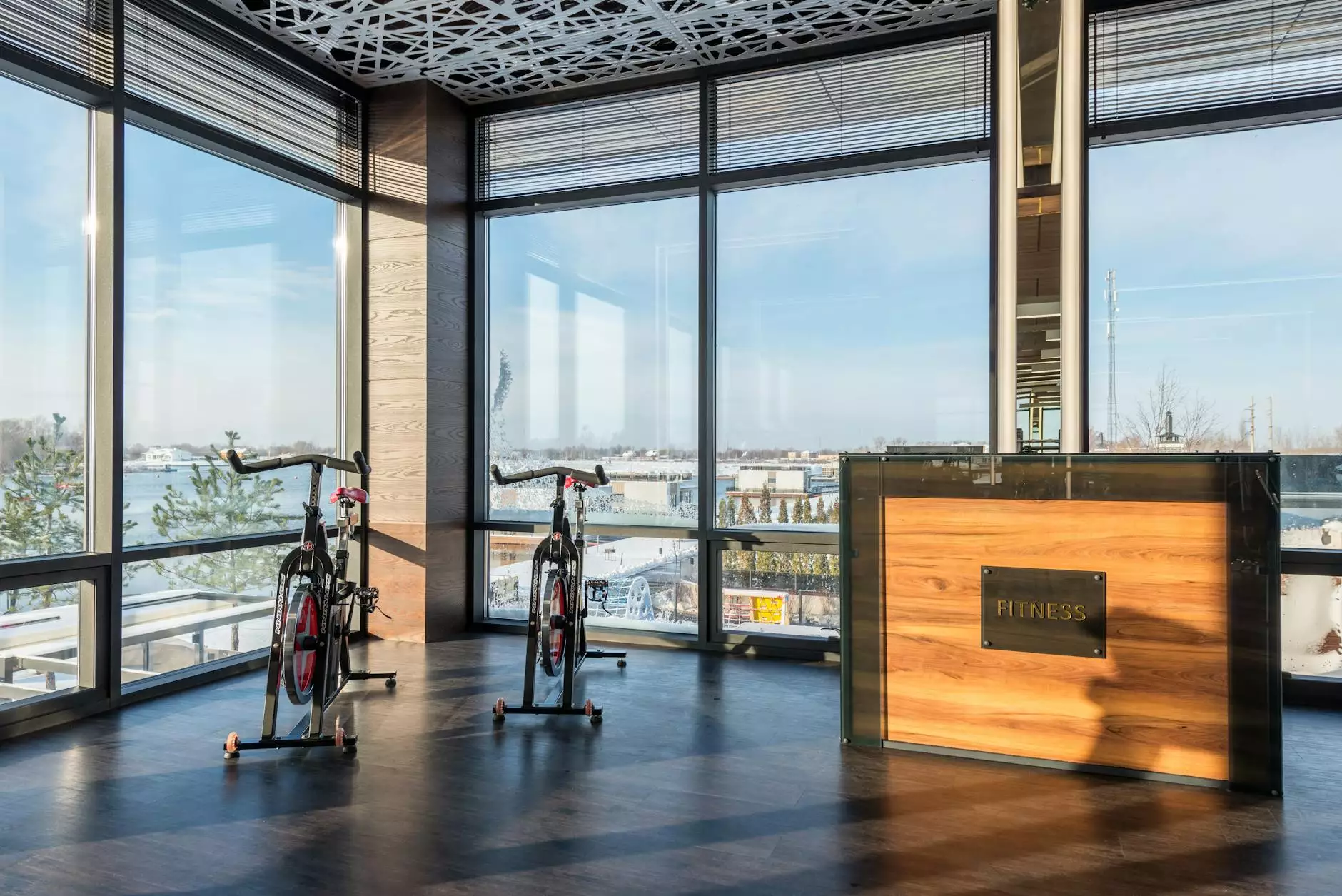 Your Path to Fitness Starts with the Right Cardio Equipment
Welcome to GIRL Studio - Grow Improvise Rise Live, your ultimate destination for all things fitness. In today's fast-paced world, staying fit and leading a healthy lifestyle has become more important than ever. That's where cardio equipment comes into play. Whether you're a beginner or a seasoned fitness enthusiast, finding the right cardio equipment can make a world of difference in your fitness journey.
Ignite Your Fitness Journey with High-Quality Cardio Machines
At GIRL Studio, we understand the importance of having access to top-notch cardio equipment to achieve your fitness goals. That's why we offer a wide range of premium cardio machines and accessories that are designed to provide maximum effectiveness and comfort.
Cardio Machines That Push Boundaries
Our collection of cardio machines includes state-of-the-art treadmills, ellipticals, stationary bikes, rowing machines, and more. Each machine is carefully selected based on its quality, durability, and performance, ensuring that you get the best workout experience possible.
Elevate Your Cardio Workouts with Accessories
In addition to our cardio machines, we also offer a variety of accessories to enhance your cardio workouts. From heart rate monitors to fitness trackers, we have everything you need to monitor your progress and take your fitness journey to the next level.
The Benefits of Cardio Training
Engaging in regular cardio workouts can have numerous benefits for your physical and mental well-being. Let's explore some of the key advantages:
1. Improved Cardiovascular Health
Cardio exercises, such as running, cycling, or using a treadmill, can help strengthen your heart and improve your overall cardiovascular system. Regular cardio workouts increase your heart rate, improve blood circulation, and enhance your lung capacity.
2. Weight Management and Fat Loss
Incorporating cardio exercises into your fitness routine can be highly effective for weight management and fat loss. By burning calories during your cardio sessions, you can create a calorie deficit, which is crucial for shedding excess pounds and achieving a healthy body weight.
3. Increased Energy Levels
Regular cardio workouts can boost your energy levels and combat fatigue. Engaging in cardio exercises releases endorphins, which are known as "feel-good" hormones. These hormones can uplift your mood, reduce stress, and give you an energy boost that lasts throughout the day.
4. Enhanced Mental Health
Cardiovascular exercise has been linked to improved mental health and overall well-being. Physical activity stimulates the release of chemicals in the brain that promote feelings of happiness and reduce symptoms of anxiety and depression.
Choose GIRL Studio for Your Cardio Equipment Needs
When it comes to finding the perfect cardio equipment, GIRL Studio is your go-to destination. Here are some reasons why our customers love us:
1. Quality and Durability
All our cardio machines and accessories are carefully selected from top brands to ensure exceptional quality and long-lasting durability. We believe in providing our customers with products that exceed their expectations and deliver outstanding performance.
2. Expert Guidance
Our knowledgeable and friendly staff are here to assist you in finding the right cardio equipment that suits your needs and fitness goals. We understand that everyone has unique requirements, and we strive to provide personalized recommendations to help you make an informed decision.
3. Extensive Product Range
At GIRL Studio, we offer a wide selection of cardio machines and accessories to cater to all fitness levels. Whether you're looking for a compact treadmill for your home gym or a commercial-grade elliptical for your fitness studio, we have you covered.
4. Exceptional Customer Service
We prioritize our customers' satisfaction above everything else. Our dedicated customer service team is available to address any questions or concerns you may have, ensuring a seamless shopping experience from start to finish.
Start Your Cardio Fitness Journey Today!
Don't wait any longer to kickstart your fitness journey. Explore our wide range of cardio machines and accessories at GIRL Studio - Grow Improvise Rise Live and find the perfect equipment that sparks your motivation and helps you achieve your fitness goals. Invest in your health and embrace a healthier and fitter lifestyle today!